Attendees  •  ESPS  •  Hotel and Travel  •  Program  •  Registration  •  Schedule  •  Sponsorship  •  Visit Minneapolis
---
Program Information
Welcome Reception
Tuesday, June 21, 5:30 - 7:00 pm
At Tuesday's Welcome Reception we'll kick off the meeting with something very special: the presentation of NFDA's 2022 Fastener Professional of the Year award to Tim O'Keeffe of G. L. Huyett.  During the reception, you'll enjoy lots of great company and tasty food. The reception will end early so you'll have time to check out the Minneapolis culinary scene, but there will be more than enough food on hand for dinner.
On Wednesday, ESPS appointments will also end in plenty of time so you can explore downtown Minneapolis.
---
Lunch Program with ITR Economics
Wednesday, June 22, 12:45 - 2:00 pm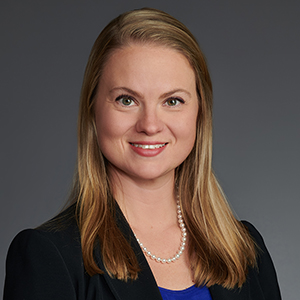 Accurately Prepare for Tomorrow - Presented by Lauren Saidel-Baker
Key segments of the US and global economy are experiencing a decelerating rate of rise while others are accelerating. We will assess the input from proven leading indicators and determine the opportunities and risks for the remainder of 2022 and for 2023 in pertinent segments of the economy.
Labor, supply chain, and prices are top of mind for today's business leaders, and we will explore current and future trends and discuss what decision-makers must consider in the face of these crucial factors. A clear understanding of inflation and interest rate trends is key to preparing for the coming years. Knowing what to plan for will place your company well ahead of the competition while increasing profit potential.
In addition, we will:
Assess business demand for the rest of 2022 and through 2023.
Look at ITR's key leading indicators and what they foretell about your markets.
Present relevant market outlooks and discuss issues that have an impact on your profitability via resource allocation, budgets, expectations, and strategic planning.
Deliberate on the potential impact of the midterm elections later in the year.
Determine potential unintended consequences of massive government spending.
Assess the health of financial market trends and their impact, if any, on the forecasts.
Illustrate what inflation pressures and financial market trends likely mean for interest rates through 2023.
Lauren Saidel-Baker, CFA, is a speaker and economist at ITR Economics. She provides consulting services for small businesses, trade associations, and Fortune 500 companies across a spectrum of industries. Founded in 1948, ITR Economics is the oldest privately held, continuously operating economic research and consulting firm in the United States.
---
Lunch Program with Panel Discussion
Thursday, June 23, 12:45 - 2:00 pm
State of the Industry Panel Discussion
Join moderator Eric Dudas (Fully Threaded Radio) and three industry experts as they share their insights, challenges, and opportunities.
There will be plenty of time for Q&A so bring your questions!
Panelists include:
Joe Kochan – Elgin Fastener Group

Angela Philippart – AFC Industries

Tim Roberto – Star Stainless