Registration | Sponsors | Event Page
Speaker and Presentation Details
Monday, June 22, 2020
11:00 a.m.  - 12:30 p.m. Pacific | 2:00 - 3:30 p.m. Eastern
Guidance in an Uncertain Economy
Alex Chausovsky, ITR Economics 
Never has it been more critical for company leaders and key decision makers to have a clear, impartial, and data-driven perspective of how factors such as COVID-19 and oil price volatility will impact the economy moving forward, and what they should be doing in response. This session from ITR Economics will help you determine the best course of action for the most important part of the economy – you and your business. 
We will: 
Look at a system of leading indicators proven to signal cyclical turns in the economy and markets

Present the outlook for the market segments most important to your industry

Assess interest rate and other financial market trends, including the latest information on stock market performance.

Consider your three-, five-, and seven-year planning needs and talk about the 2020s and how you should prepare for challenges and opportunities. 

Cut through the noise and present our expectation of both the human and the business impact of these black swan events.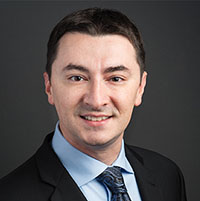 Alex Chausovsky is an accomplished speaker and the director of speaking services at ITR Economics. He is a highly experienced market researcher and analyst with more than a decade of expertise in subjects that include macroeconomics, industrial manufacturing, automation, and advanced technology trends. He has consulted and advised companies throughout the U.S., Europe, Brazil, China, and Japan for the last fifteen years and has been featured on NPR, the BBC, and in the Wall Street Journal.
---
Tuesday, June 23, 2020
11:00 a.m.  - 12:00 p.m. Pacific | 2:00 - 3:00 p.m. Eastern
What in the World is Going on in Washington? A Government Relations Update
Seth Waugh, NAW 
As the critical 2020 national elections head into high gear amid a global pandemic, Seth Waugh will update you on what in the world is going on in Washington.  Despite the bitter partisanship and continued gridlock, Congress is trying to come together to pass legislation to aid in reopening the country. So what is in store for Congress and the administration for the rest of 2020 and where are things going after the 2020 election? Seth Waugh will share his insights and best guesses.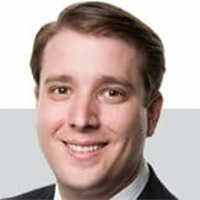 Seth Waugh is associate vice president-government relations for the National Association of Wholesaler-Distributors (NAW), with primary responsibility for transportation and infrastructure. He also serves as deputy political director of the NAW Political Action Committee. Prior to joining NAW, Seth served as director of government affairs for the Portland Cement Association. He also lobbied for the National Shooting Sports Foundation, the Enlisted Association of the National Guard of the U.S., and the National Association for Biomedical Research. He managed the grassroots operations across 14 states for the National Rifle Association and spent nearly five years on the staff of the late U.S. Senator George Voinovich (R-OH). He also worked for the Ohio House of Representatives and on political campaigns throughout the country.
---
Wednesday, June 24, 2020
11:00 a.m.  - 12:00 p.m. Pacific | 2:00 - 3:00 p.m. Eastern
Current and Emerging Trends in Employee Benefits
Danielle Boyle, Brown & Brown Inc.
Representatives from Brown & Brown, Inc., the worlds' sixth largest insurance intermediary will cover:
Danielle Boyle is a vice president of employee benefits within Brown & Brown, the nation's sixth largest insurance intermediary as ranked by Business Insurance Magazine. Danielle is a graduate of the University of Central Florida where she received a bachelors degree in business administration and has earned both the Group Benefits Associate (GBA) and Group Benefits Disability Specialist (GBDS) designations. Danielle works out of Brown & Brown's corporate headquarters in Daytona Beach where she is a senior consultant responsible for a book of business made up of complex public entity and large private sector clients. She began working for Brown & Brown in 2009 and focused solely in the public sector employee benefits segment for most of her career. She specializes in large, self-funded accounts where she focuses on managing her clients' insurance costs over the long term. She is a very hands-on and proactive consultant and works closely with her clients to establish strategies and initiatives to enhance their benefits programs. 
For this program Danielle will be joined by 
Margaret Haller, vice president at Brown & Brown and account executive for AFC Industries
Tripp VanderWal, JD, member at Miller Johnson
---
Thursday, June 25, 2020
11:00 a.m.  - 12:00 p.m. Pacific | 2:00 - 3:00 p.m. Eastern
Developing Mental Toughness for the Workplace
Jeboah Miranda
Learn how you can become mentally tough to overcome any life hardship that you may be faced with or are currently facing. Through her own personal stories and data-backed information, Jeboah Miranda will show you how you can manage your anxiety, stress and other personal and professional life challenges.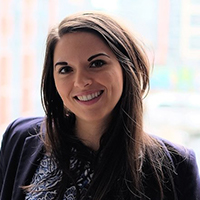 Jeboah Miranda is a speaker on mental toughness (evidence-based coping skills), branding, and digital marketing. She spent 11 years working in marketing for GE, Newell Brands, and others, while simultaneously spending 14 years working in mental health for various organizations (Need Crisis Line, among others). Jeboah was drawn to both areas when, as a teenager, she lost her two brothers to suicide and fought like hell to survive it. She put herself through university, studying psychology and business, and went on to pursue both life passions. Jeboah is a full-time speaker, runs the Jeboah Miranda Foundation (which focuses on helping women affected by suicide to get a university education and to learn how to build their mental grit), sits on the Board of Directors for Youth Assisting Youth, is a guest lecturer at the University of Toronto, and hosts In Her Blazer podcast.