Joint Conference Schedule
Wednesday, March 4
8:00 am (first tee time)
Golf at Lakewood Country Club ♦
1:00 – 5:00 pm
Registration and Hospitality
3:00 

–

6:00 pm
NFDA Board of Directors Meeting 
7:00 

–

9:00 pm
Welcome Reception and Buffet
Thursday, March 5
7:15 

–

8:45 am
Pac-West Board of Directors Meeting
8:00 am 

–

7:00 pm
Registration
9:00 – 11:00 am
Economic Update 

– Dr. Thornberg

10:30 am – 2:00 pm

Spouse/Guest Brunch Beverages and Brushstrokes 

♦

11:15 am 

– 12:45 pm

Maximize ROI Through Strategic Account Management

12:00 am 

–

3:00 pm
Exhibitor Set-Up
 Noon
Lunch on Your Own
2:00 – 3:00 pm

Technical Demo 

– AIM Testing Lab

3:00 – 7:00 pm
Tabletop Show
Evening
Dinner on Your Own
Friday, March 6
7:30 – 9:00 am
Pac-West Past President's Meeting
9:00 – 10:30 am

Digitizing the Distributor: Strategic Planning at Electronic Speeds

10:00 am 

–

10:45 am

Spouse/Guest Meet-up

10:45 am 

–

12:00 pm

Roundtable Discussions

12:00 

–

12:45 pm
Lunch
1:15 

–

4:00 pm

Port of Long Beach Tour 

♦

5:15 

–

9:00 pm

Dinner and Tour – USS Iowa
♦ Optional activities not included in the conference registration fee
Structural Bolting Testing Demonstration: Installation Verification Testing and Rotational Capacity Testing
Thursday, March 5, 2:00 – 3:00 pm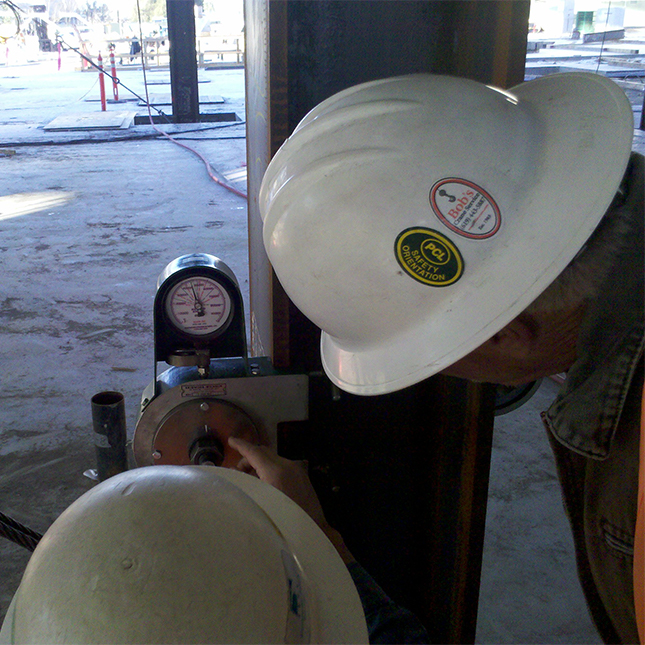 One of the greatest risks for the structural bolting supplier is when their perfectly good bolt assemblies fail a job site test.

AIM Testing Laboratory will demonstrate exactly what happens to your bolts on the job site and explain the common errors that steel erectors and bolting inspectors make that will cause your beautiful bolts to get unnecessarily rejected.
Our hospitality hours on Wednesday and Thursday provide great opportunities for meeting and greeting fellow members and guests. Beverages and snacks will be provided.    
Wednesday join us for our time-honored tradition of starting off the conference with good friends, good conversation, and plenty of food (you won't need dinner).  At the Welcome Reception and Buffet you'll reconnect with old friends and maybe make new ones!    
Guest/Spouse Meet-up
Friday
, March 
6, 10:00 – 10:45 am
Friday join the other guests and spouses for a meet-up in the hospitality suite. We'll offer some ideas of things to do in Long Beach and send you off on a day of fun! 
Dinner and Tour 
aboard the 
USS Iowa
 Battleship
Friday
, March 
6, 6:00 – 9:00 PM
Our final night of the conference, we'll enjoy a reception and dinner on the Fantail, along with guided tours of the historic USS Iowa Battleship in San Pedro Harbor.  Commissioned for duty in 1943, 1954, and finally 1984 it is now known as the "Battleship of Presidents".  USS Iowa is the West Coast's only battleship open to the public and is now an interactive naval museum. Bus transportation will take you over the scenic Vincent Thomas Bridge with nighttime views of the amazing LA and Long Beach Ports. This event is included in the full conference registration fee. For more information about the USS Iowa, click here.